There are no products in your shopping cart.
Blown (Paperback)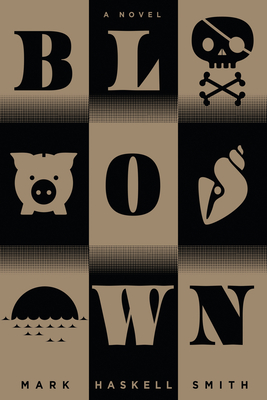 Description
---
Hailed as "the slightly more well-adjusted offspring of Hunter S. Thompson and James Ellroy" (Los Angeles Times), Mark Haskell Smith returns with a wildly entertaining satire of corporate greed, sexual desire, and crime in the global financial services industry. Bryan LeBlanc worked his way up into a plum position on Wall Street as the boy genius of the foreign exchange desk. Surrounded by acolytes of the free market, the true believers, the U.S. Marines of capitalism--"the few, the proud, the completely full of themselves"--Bryan soon realizes that being honest at a dishonest job is not the path to success. He decides to give Wall Street a taste of its own medicine and hatches an intricate plan to disappear permanently with just enough misappropriated money--and sailing classes--to spend his golden years cruising the Caribbean. Bryan quickly learns that being a criminal, even a really smart one, is more complicated than he thought. He finds himself on the run in the Cayman Islands, wanted for murder. On his trail is an irresponsible team of investigators sent by his Wall Street firm, hellbent on reclaiming the millions before their clients notice its missing: his boss, Seo-yun Kim, who's committed to not only clearing her name but escaping her suffocating fianc and their pending nuptials; the investment bank's collections agent, Neal Nathanson, depressed over a recent break-up with his boyfriend; and an ex-cop from Cura ao, Piet Room, who has traded in his badge for spouse spying as a private investigator. Their efforts are complicated by an Australian sailor begrudgingly circumnavigating the globe to fundraise for breast cancer awareness. Wickedly funny, ribald, and sharp-eyed, BLOWN starts as a simple case of embezzlement and explodes into a fatal high-stakes gamble for money and the pursuit of happiness.
About the Author
---
Mark Haskell Smith is the author of five novels, including Raw: A Love Story and Salty (which was adapted into a major motion picture called Gun Shy), as well as the nonfiction books Naked at Lunch and Heart of Dankness. His work has appeared in the Los Angeles Times, Los Angeles Review of Books, and Vulture. He lives in Los Angeles.