God and the Brain: The Rationality of Belief (Paperback)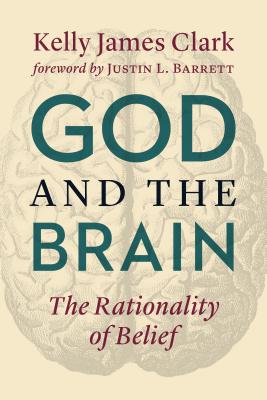 List Price: $25.99
Our Price: $25.00
(Save: $0.99 4%)
Description
---
Does cognitive science show that religious belief is irrational?
Kelly James Clark brings together science and philosophy to examine some of humanity's more pressing questions. Is belief in God, as Richard Dawkins claims, a delusion? Are atheists smarter or more rational than religious believers? Do our genes determine who we are and what we believe? Can our very creaturely cognitive equipment help us discover truth and meaning in life? Are atheists any different from Mother Teresa? Clark's surprising answers both defend the rationality of religious belief and contribute to the study of cognitive science.
God and the Brain explores complicated questions about the nature of belief and the human mind.
Scientifically minded, philosophically astute, and reader-friendly, God and the Brain provides an accessible overview of some new cognitive scientific approaches to the study of religion and evaluates their implications for both theistic and atheistic belief.
About the Author
---
Kelly James Clark is senior research fellow at the Kaufman Interfaith Institute at Grand Valley State University; his many other books include Written to Be Heard, Return to Reason, and When Faith Is Not Enough.