The Icelandic Saga (Paperback)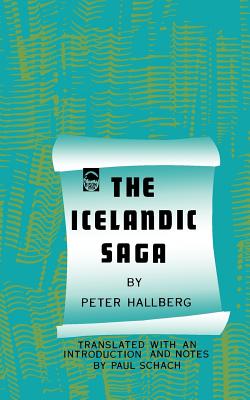 $24.95

Usually arrives at our store within 4-7 days
Description
---
In this stimulating and reliable introduction to the Icelandic saga, Peter Hallberg correctly designates the genre as "Scandinavia's sole, collective original contribution to world literature." These prose narratives dating from the thirteenth century are characterized by a psychological realism which sets them apart from all other contemporary forms of European literature.
Mr. Hallberg's emphasis is on the branch of saga literature which deals with the native heroes—with the settlement of Iceland by Norse chieftains and with the lives of these settlers and their descendants. After disposing of the controversial "free-prose" theory of the origin and transmission of these stories, the author treats such problems as style and character portrayal, dreams and destinies, values and ideals, humor and irony. Several of the major sagas are studied in some detail. The concluding discussion concerns the decline of saga writing and the role played by the Sagas in modern Scandinavian life and literature.
Paul Schach's introduction and copious annotation furnish additional background material and bibliographical references to English translations of the individual sagas and to significant studies on the major problems of saga research. Although intended primarily for the layman, The Icelandic Saga is of value to the specialist since it judiciously evaluates and incorporates the revolutionary findings of the so-called "Icelandic school" of saga study.