The Capture of Louisbourg, 1758 (Campaigns and Commanders #27) (Paperback)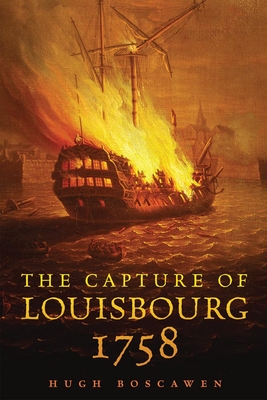 This item is not available.
Description
---
Volume 27 in the Campaigns and Commanders Series. A comprehensive account of the pivotal battle of the Seven Years' War Louisbourg, France's impressive fortress on Cape Breton Island's foggy Atlantic coast, dominated access to the St. Lawrence and colonial New France for forty years in the mid-eighteenth century. In 1755, Great Britain and France stumbled into the French and Indian War, part of what (to Europe) became the Seven Years' War-only for British forces to suffer successive defeats. In 1758, Britain and France, as well as Indian nations caught in the rivalry, fought for high stakes: the future of colonial America. Hugh Boscawen describes how Britain's war minister William Pitt launched four fleets in a coordinated campaign to prevent France from reinforcing Louisbourg. As the author shows, the Royal Navy outfought its opponents before General Jeffery Amherst and Brigadier James Wolfe successfully led 14,000 British regulars, including American-born redcoats, rangers, and carpenters, in a hard-fought assault landing. Together they besieged the fortress, which surrendered after forty-nine days. The victory marked a turning point in British fortunes and precipitated the end of French rule in North America. Boscawen, an experienced soldier and sailor, and a direct descendant of Admiral the Hon. Edward Boscawen, who commanded the Royal Navy fleet at Louisbourg, examines the pivotal 1758 Louisbourg campaign from both the British and French perspectives. Drawing on myriad primary sources, including previously unpublished correspondence, Boscawen also answers the question "What did the soldiers and sailors who fought there do all day?" The result is the most comprehensive history of this strategically important campaign ever written. Colonel Hugh Boscawen served thirty-two years in the Coldstream Guards, with operational service in three theaters, including Op DESERT STORM, before leaving the British Army in 2009. An eighteenth-century naval and military specialist, and a yachtsman, he has contributed to British military doctrine and to various regimental histories and journals.