Different Shades of Green: African Literature, Environmental Justice, and Political Ecology (Under the Sign of Nature) (Paperback)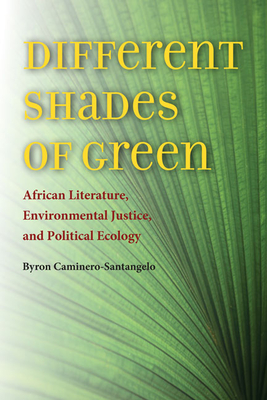 This item is not available.
Description
---
Engaging important discussions about social conflict, environmental change, and imperialism in Africa, Different Shades of Green points to legacies of African environmental writing, often neglected as a result of critical perspectives shaped by dominant Western conceptions of nature and environmentalism. Drawing on an interdisciplinary framework employing postcolonial studies, political ecology, environmental history, and writing by African environmental activists, Byron Caminero-Santangelo emphasizes connections within African environmental literature, highlighting how African writers have challenged unjust, ecologically destructive forms of imperial development and resource extraction. Different Shades of Green also brings into dialogue a wide range of African creative writing-including works by Chinua Achebe, Ngũgĩ wa Thiong'o, Bessie Head, Nadine Gordimer, Zakes Mda, Nuruddin Farah, Wangari Maathai, and Ken Saro-Wiwa-in order to explore vexing questions for those involved in the struggle for environmental justice, in the study of political ecology, and in the environmental humanities, urging continued imaginative thinking in effecting a more equitable, sustainable future in Africa.
About the Author
---
Byron Caminero-Santangelo, Associate Professor of English at the University of Kansas, is author of African Fiction and Joseph Conrad: Reading Postcolonial Intertextuality and coeditor of Environment at the Margins: Literary and Environmental Studies in Africa.