Schooling and Riding the Sport Horse: A Modern American Hunter/Jumper System (Paperback)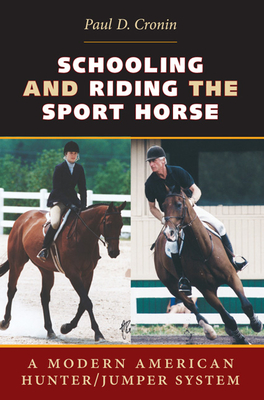 $29.95

Usually arrives at our store within 4-7 days
Description
---
A prot g of the legendary Vladimir S. Littauer and for more than thirty years director of the riding program at Sweet Briar College, Paul D. Cronin is a well-known and highly respected trainer and riding instructor. Schooling and Riding the Sport Horse is Cronin's clear and practical guide to getting the most out of your horse in a humane and sensitive way.
Beginning with a brief history of educated horsemanship from the earliest published riding masters of the sixteenth century, Cronin clarifies the differences between forward riding and classical dressage, and how at times the two have become inappropriately mixed. He then gives an in-depth presentation of the American forward riding system that is the basis of hunter/jumper riding and examines the ways in which a rider's position and controls are essential to the training of the horse.
In the system as Cronin explains it, the three basic pillars are position, controls, and schooling. In clear language, he walks the reader from the beginning stages of training through advanced jumping and cross-country work. He sets out proper methods of early schooling of the young, green, or reclaimed horse, based on freedom of movement under the weight of the rider at the walk, trot, canter, and jump; of gaining the horse's trust and cooperation; and of establishing agility and calmness in the horse at all gaits and over fences.
Schooling and Riding the Sport Horse is an important book on horsemanship for riding instructors, trainers, and amateur riders alike.
About the Author
---
Paul D. Cronin is Professor Emeritus and Director of Riding Emeritus at Sweet Briar College. For more than forty years, he has been a clinician teaching successful amateurs, teachers, and professional riders throughout the United States. Joe Fargis won an Olympic gold medal in 1984 and remains a top national and international competitor.