Toxic Matters: Narrating Italy's Dioxin (Under the Sign of Nature) (Paperback)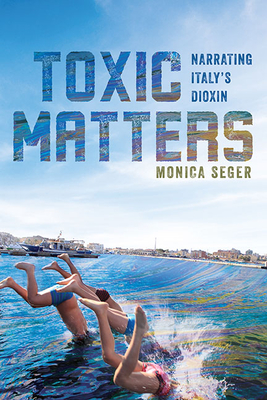 This item is not available.
Description
---
In Toxic Matters, Monica Seger considers two Italian environmental disasters: an isolated factory explosion in Seveso, just north of Milan, in 1976 and the ongoing daily toxic emissions from the Ilva steelworks in the Apulian city of Taranto. Both have exposed residents to high concentrations of the persistent organic pollutant known as dioxin. Seger traces a dialogue between Seveso and Taranto, exploring an interplay between bodies, soil, industrial emissions, and the wealth of dynamic particulate matter that passes in between. At the same time, the book emphasizes the crucial function of creative narrative expressions, in literary, cinematic, and other forms, for making sense of this modern-day reality and for shifting existing power dynamics as exposed communities exercise their voices. While Toxic Matters is grounded in Italian cases and texts, it looks outward to the pressing questions of toxicity, embodiment, and storytelling faced by communities worldwide.