Italian Neorealism and Global Cinema (Contemporary Approaches to Film and Television) (Paperback)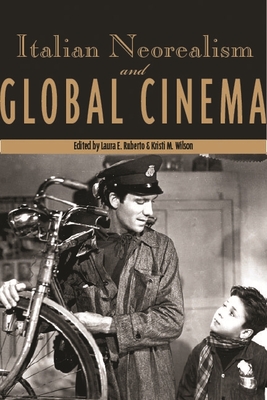 This item is not available.
Description
---
Despite its lack of organization and relatively short life span, the Italian neorealist movement deeply influenced directors and film traditions around the world. This collection examines the impact of Italian neorealism beyond the period of 1945-52, the years conventionally connected to the movement, and beyond the postwar Italian film industry where the movement originated.

Providing a refreshing aesthetic and ideological contrast to mainstream Hollywood films, neorealist filmmakers demonstrated not only how an engaging narrative technique could be brought to bear upon social issues but also how cinema could shape and redefine national identity. The fourteen essays in Italian Neorealism and Global Cinema consider films from Italy, India, Brazil, Africa, the Czech Republic, postwar Germany, Hong Kong, the United States, France, Belgium, Colombia, and Great Britain. Each essay explores neorealism's complex relationship to a different national film tradition, style, or historical period, illustrating the profound impact of neorealism and the ways it continues to complicate the relationship between ideas of nation, national cinema, and national identity. Many of the essays identify similar themes or motifs adapted from neorealism, and several essays address a politicized national film tradition that developed in opposition to a monolithic Western aesthetic.

In all, Italian Neorealism and Global Cinema provides a novel critical understanding of the wide-ranging international impact of a short period in Italian cultural history. Film scholars and students of film history will appreciate this insightful text.
About the Author
---
Laura E. Ruberto is professor of humanities at Berkeley City College.Kristi M. Wilson is a lecturer in the program of writing and rhetoric at Stanford University and director of the Stanford Film Lab.