Creation (Paperback)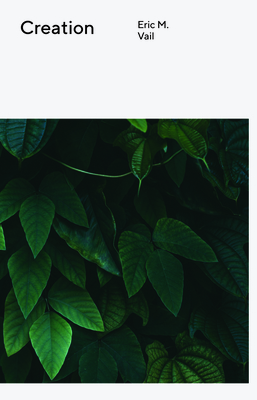 $27.99

Usually arrives at our store within 4-7 days
Description
---
What does the creation story tell us about God and about who we should be as God's people? Where can we find the theme of creation outside of Genesis? What does the New Testament have to say about creation? Eric Vail explores these questions and more in the Creation volume of The Wesleyan Theology Series. Dive deeply into the Genesis creation accounts to discover some of the contexts underlying the most well-known beginning of any story ever told. Then move beyond Genesis to discover how God's creative activity permeates every aspect of life in the world that God lovingly rules yesterday, today, and forever.
Christians are used to hearing theological language in the church but may not feel they have adequate resources to enhance their understanding of what certain terms or concepts mean. The Wesleyan Theology Series aims to discuss Christian doctrines in accessible language that states clearly what we believe and why. Each volume is written by an author with a particular expertise who also has the ability to simplify and clarify complex ideas. The Wesleyan Theology Series is written specifically for the theologically curious layperson, student, or pastor. Topics include: the Trinity, creation, eschatology, the church, the sacraments, Jesus Christ, the Holy Spirit, Scripture, sin, grace, salvation, sanctification, Christian ethics, and atonement.
Join the Wesleyan Theology Series MembershipSave 30% on upcoming or previously released titles in the series. Learn More.