There are no products in your shopping cart.
Live from Beach City! (Steven Universe) (Paperback)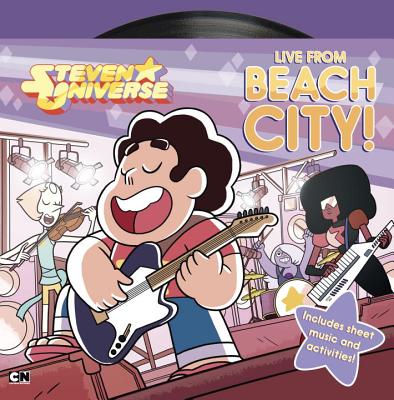 This book is no longer available.
Description
---
All the hits from Season 1 of Steven Universe!

Steven Universe may have inherited his magical abilities from his mother, Rose Quartz, but there's no doubt that his love of music comes from his father, Greg Universe. Now, fans can learn to sing and play all of Steven's favorite songs—from the tunes he learns on his ukulele, to his father's guitar hits, as well as original songs sung by each of the Crystal Gems. This music book also gives kids the tools and inspiration they need to write their own songs!
About the Author
---
Cartoon Network Books, an imprint of Penguin Young Readers Group, is the ultimate destination for Cartoon Network publishing, bringing children's favorite shows to their bookshelves.