Utzon Uncovered: Revisiting Jørn Utzon's Masterwork on Mallorca (Hardcover)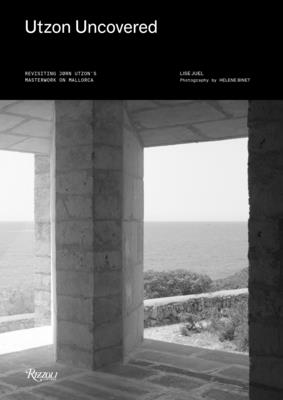 Description
---
The extraordinary residence on Mallorca that Danish architect Jørn Utzon--famed designer of the Sydney Opera House--built for himself and his family in 1974.

In 2012, Danish architect Lise Juel completed the restoration of fellow Dane Jørn Utzon's magnificent residence on the Spanish island of Mallorca, known as Can Lis. Uncovering Utzon is a series of pensées by Juel describing the process of restoring the beloved architect's unique and magnificent construction for the Utzon Foundation.

Accompanying Juel's evocative account are the equally evocative images of the house by eminent architectural photographer Hélène Binet. Known for her powerful black-and-white photographs of the work of the world's most important architects, past and present, Binet brings her unique eye to Can Lis to produce a breathtaking portrait of Utzon's spectacular, elemental masterpiece. Together, Juel's personal account and Binet's inimitable photography illustrate the undeniable power of this rough-hewn Modernist architectural landmark.
About the Author
---
Lise Juel is an award-winning Danish architect, founder of Atelier Lise Juel, and an associate professor at the Academy of Fine Arts in Copenhagen. She worked closely with Jørn Utzon on his last project, the Utzon Center in Aalborg, and restored two of his most known projects, his own house, Can Lis, and the Kingo Houses. Photographer Hélène Binet was awarded the Ada Louise Huxtable Prize in 2019 for her exceptional contribution in the field of architecture.