Grizzly 399: The World's Most Famous Mother Bear (Hardcover)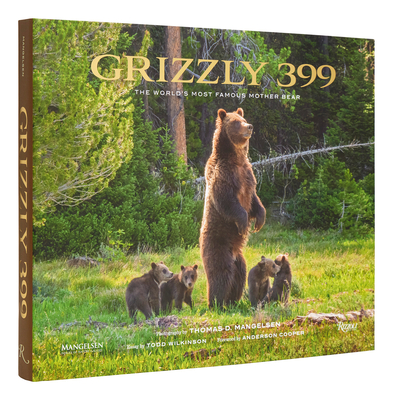 $60.00

Coming Soon - Available for Pre-Order Now
Description
---
An intimate view into the lives of this celebrated bear family that draws thousands to Yellowstone each year hoping for even a glimpse.

The most famous population of grizzly bears in the world lives in the ecosystem that encompasses Yellowstone and Grand Teton National Parks, and the most visible queen of all has been Jackson Hole Grizzly 399. During her long life, with cubs at her side, she has navigated the intersection between wilderness and people. Her harrowing journey has changed the way tens of millions of people around the globe think of both grizzlies and conservation.

Over the past two decades, legendary nature photographer Thomas D. Mangelsen has been tracking Grizzly 399 and her cubs, amassing more than one million photos along the way. Together with conservation writer Todd Wilkinson, Mangelsen returns with a new, long-awaited volume that brings the importance of 399 and the plight of American grizzlies into focus in a way that will move your heart and inspire you to join the army of advocates who want to keep this region of public lands, which belongs to all of us, forever wild.
About the Author
---
Thomas D. Mangelsen is considered one of the foremost living nature photographers in the world. Award-winning writer Todd Wilkinson has been an environmental journalist and author for 35 years. Anderson Cooper is a broadcast journalist and political commentator. He is the primary anchor of CNN's Anderson Cooper 360° and a correspondent for CBS's 60 Minutes.