I Remember...: Muslim Loyalty and Sacrifice in Ww1 (Hardcover)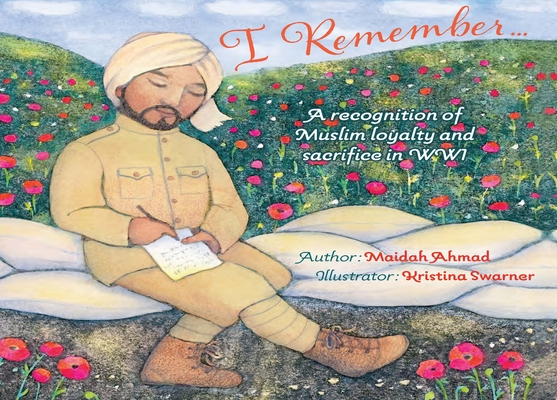 $9.95

Usually arrives at our store within 4-7 days
Description
---
A letter between a Muslim grandchild to his/her war hero great-grandpa to reassure him that his story, his bravery, and his memory have not been forgotten.
The World Wars are commonly remembered as two of the most catastrophic disasters in recent history. What is less often recalled is that true to their name, their devastation and loss was felt by families across the world. Through the eyes of his great grand-child, I Remember teaches us about the experiences of an Indian Muslim soldier during the First World War, paying homage to his story, bravery and memory.
With simple, unidirectional dialogue and captivating illustrations, this book serves as a poignant reminder of a shared history. A reminder that this "great-grandpa" is only one of the millions of fallen, forgotten or even ignored heroes of the World Wars and that soldiers come in many different shades.

About the Author
---
Having graduated from the University of London with degrees in Geography and Political Science (BSc and MSc) Maidah Ahmad enjoyed a brief career working at the Foreign and Commonwealth Office of the UK Government (now known as the Foreign Commonwealth & Development Office) before relocating to Canada.For the past 15 years, she has volunteered at local youth groups and charities. Working closely with immigrant families, and children, in particular, she has been able to share her joy of literature with people newly arriving in Canada.