Toymaking with Children (Paperback)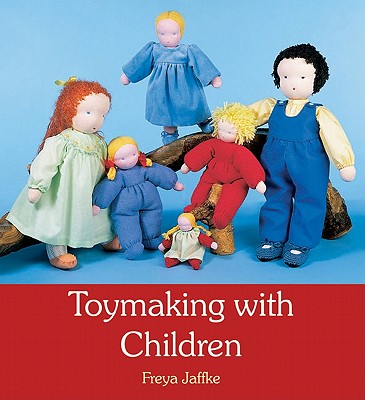 Description
---
The toys that surround children in their early years can have a profound effect on the development of their skills, creativity, and imagination. Freya Jaffke, an experienced kindergarten teacher, explores the nature of children's play and shows how different toys are suitable for particular ages.
The book has instructions for making a wide variety of toys, from simple knotted animals and play cloths, to a dollhouse, play store, puppets, boats, trains, and various dolls. The step-by-step instructions are clear, fully described, and illustrated.
Parents and teachers will find inspiration and helpful guidance in this practical handbook.