Canadian Pacific: The Golden Age of Travel (Hardcover)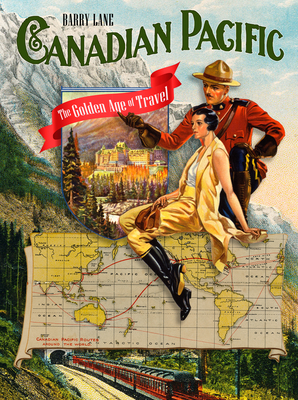 This item is not available.
Description
---
The story of Canadian Pacific is one of the greatest stories in the world. Straddling the continent for more than a century and globe for more than fifty years, Canadian Pacific is inextricably linked with the history of Canada itself.
In 1885, the company completed the construction of two thousand miles of railway system and linking the Atlantic to the Pacific. It then established fleets of vessels on both the Pacific and Atlantic oceans, laying the foundation for a transportation route that allowed members of the British Empire to travel around the world. To enhance the travel experience, the company also constructed great castle-like hotels, including the Algonquin in St. Andrews, the Chateau Frontenac in Quebec City, and the Banff Springs Hotel in the Rockies, which themselves became landmarks.
In this sumptuously illustrated history of a company whose story is integral to the Golden Age of Travel, Barry Lane recounts the history of Canadian Pacific, from the construction of the transcontinental railway to the development of the hotels and the building of the shipping line that linked Canada to the rest of the world.