Presence and Work of the Holy Spirit (Paperback)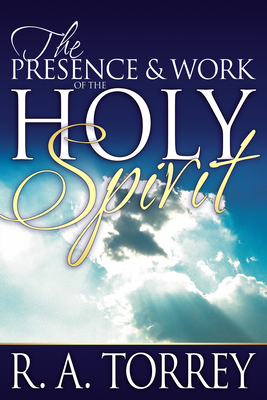 $16.99

Usually arrives at our store within 4-7 days
Description
---
Do you want the Holy Spirit's presence in your life?
Within these pages, you will discover the importance of the presence of the Holy Spirit in the believer's life. R. A. Torrey also reveals the work of the Holy Spirit in helping to bring unbelievers into the kingdom of God and:
How to receive God's favor and blessings
The way the Holy Spirit imparts life to the spiritually dead
Our need to follow the Holy Spirit's guidance
How to have a personal relationship with the Holy Spirit
The biblical promises that relate to the Holy Spirit
These eternal issues--and many more--are covered in this in-depth examination of who the Holy Spirit is and His work in our lives. Followers of Christ, as well as those searching, will be permanently transformed as God's divine power flows through their hearts.
About the Author
---
Reuben Archer Torrey (1856-1928) was one of the greatest evangelists of the twentieth century. Several years after his graduation from Yale Divinity School, he was selected by D. L. Moody to become the first dean of the Moody Bible Institute of Chicago. Under his direction, Moody Institute became a pattern for Bible institutes around the world. From 1903 to 1905, Dr. Torrey traveled the world in revival campaigns, winning thousands of souls to Jesus Christ. He continued worldwide crusades for the next fifteen years while he served as the dean of the Bible Institute of Los Angeles and pastored that city's Church of the Open Door. Dr. Torrey longed for more Christian workers to take an active part in bringing the message of salvation through Christ to a lost and dying world. His straightforward style of evangelism has shown thousands of Christian workers how to become effective soulwinners.