Breathing, In Dust (The Americas Series) (Paperback)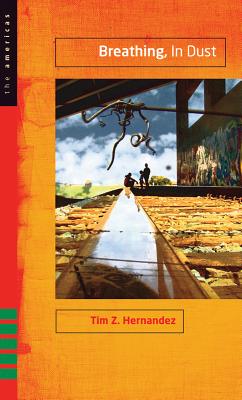 This item is not available.
Description
---
Deep within California's golden agricultural heartland lies a rotten core: the fictional farming community of Catela, where the desperate realities of poverty, drug abuse, violence, and bigotry play out in the lives of cucarachas and coyotes, tweekers and strippers, wetbacks and white trash. Seventeen-year-old Tlaloc, namesake of the Aztec god of fertility and destruction, has grown up among the migrant-worker communities that follow the seasons from Wyoming's beet fields to the vineyards and packinghouses of the Central Valley. Bearing witness to a gritty landscape of wrenching contrasts, Loc narrates the bitter desires and crushed hopes of his friends and family: his father's absence and his grandparents' deaths, Zeta's reckless abandon, Arturín's path to prison, Norma's tragic alienation, the farmworkers' final tributes to Cesar Chavez, Talina's choices and compromises. Even so he dares to dream, sensing that somewhere within the cruel beauty that surrounds him may lie his own redemption. Tim Z. Hernandez's land of pain and plenty, his Catela, evokes the essence of the migrant underclass experience. But more, his stories take us there, into the streets and into the groves, into the back rooms of the carnicerias and the panaderias, onto the tracks, onto the thirsty highways, in scenes that unfold with graphic, breathtaking honesty.
About the Author
---
Tim Z. Hernandez is a writer and performer originally from Central California's San Joaquin Valley. His performances have been featured at Los Angeles' Getty Center Museum, the Loft Literary Center in Minneapolis, San Francisco's Intersection for the Arts, Stanford University, and the Jack Kerouac School of Disembodied Poetics. He is the recipient of several notable awards, including the American Book Award for his debut collection of poetry, Skin Tax, the Zora Neale Hurston Award, and the James Duval Phelan Award from the San Francisco Foundation.
Praise For…
---
In twenty linked, ferociously compact short stories and a lyrical prologue, Hernandez triumphantly brings the fictional farming community to life. —Fiction Writers Review

A coming-of-age novel like no other. . . a purely original and courageous book penned by a writer of uncanny wisdom and heart. —Alex Espinoza, author of Still Water Saints