Light of Glory: Children's Stories on the Early Days of the Unification Church (Paperback)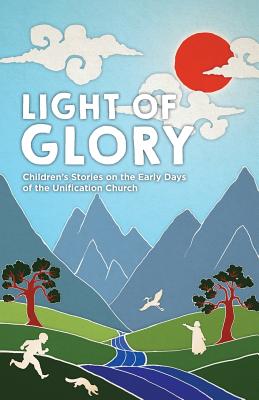 $15.00

Usually arrives at our store within 4-7 days
Description
---
Light of Glory is a collection of fictional stories that follow the lives of True Parents, the Rev. Dr. Sun Myung Moon and his wife, Dr. Hak Ja Han Moon, the founders of the Unification Church. Though these stories are not factual, they represent the spirit and experiences of True Parents in their youth.
The book is written in four parts with each part referring to True Parents by both their birth names--Sun Myung Moon and Hak Ja Han--and by their respective titles, as they changed throughout their lives. The four parts are:
Part 1: The Early Years
Part 2: Sun Myung Moon Begins His Ministry
Part 3: The Early Days of the Unification Movement
Part 4: Our True Parents
True Father was called "Sun Myung Moon" or just "Mr. Moon" in his early years into adult hood and then later called "Teacher Moon" when he began his ministry in the 1950's in North Korea. Unificationists have since called him "True Father" and his wife, "True Mother". Eventually, together they came to be known as True Parents. The decision to re-release Light of Glory was made to introduce the heart of True Parents to a new generation of readers, in light of their ongoing ministry.