Life of David: Discipleship Lessons from 1 and 2 Samuel (Paperback)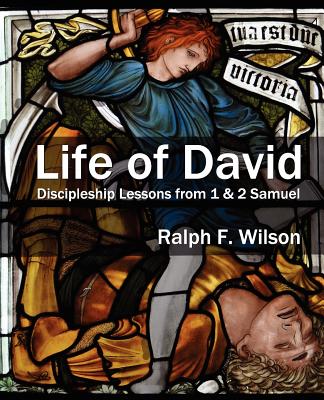 This item is not available.
Description
---
David's remarkable life, insights, and achievements inspire us today. David's story is compelling, exciting -- with "chance" encounters, narrow escapes, beautiful women, and a warrior who carves out an empire. David is a singer-songwriter, whose body of work is revered by millions of fans three thousand years after his death. His character encourages us, his weaknesses speak to us, his faith moves us. He is the king of Israel's Golden Age and points us to his great descendant, the Son of David, Jesus Christ the Lord. This book is designed to aid your study of David's life, with a special emphasis on what we can learn as Jesus' disciples today. Twenty maps and charts help you understand his family, as well as the geography of his sojourns, escapes, battles, and conquests. The historical background and geopolitical context will help you to appreciate David in his own world and grasp his internal complexity. Classes and small groups will find this a helpful curriculum guide to their study of 1 and 2 Samuel, with links to free participant handouts as well as thorough preparation for the leader. Thought-provoking questions will stimulate many insightful discussions. Preachers and teachers will find a great deal of their research done for them. Lessons are heavily footnoted for those who want to dig deeper, but are optional for the general student. According to Paul, "David ... served God's purpose in his own generation." Your understanding of David's life and faith will help you to live out God's plan for you in your own generation.