Wingman: One Boy, One Small Town, and the Avro Arrow (Paperback)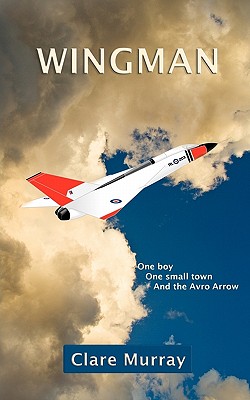 This item is not available.
Description
---
ONE BOY: Mickey has a problem. His world revolves around the new Avro Arrow plane and the soon-to-be-installed Iroquois engines. Word is they'll make it the fastest plane in the world, except... they're loud enough to kill Has anyone thought of the ground crew? And what will Mickey say when he writes about the Arrow in his sixth-grade speech?
ONE SMALL TOWN: Grace Station is home to many families working on the Arrow project like Mickey McCool's and Anastasia Rainer's. But it's home to other people too, like farmer Sid with the great tobogganing hill and Roly Pelletier who runs the grocery store and has a little problem driving in winter - even Bugs Beeton with the purple exploding face.
AND THE AVRO ARROW: As Canada's greatest test pilots pull more and more speed from the Arrow, her place in the history books is assured - especially when the Iroquois-fitted planes are scheduled to fly in March. It's a success story in the making... or is it?
Wingman is the story of one boy's adventure as he learns that following a dream sometimes means disappointment, often requires letting go, and always needs the help of good friends.