There are no products in your shopping cart.
Dancer Interrupted: A true expose of a ballerina's fall from grace. (Paperback)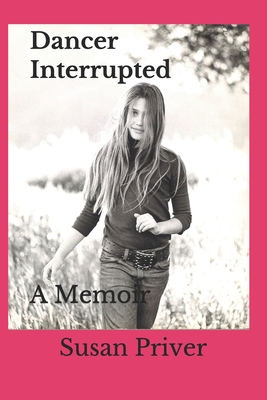 Description
---
Actress Susan Priver began her love affair with the stage as a young ballerina handpicked to attend George Balanchine's School of American Ballet at age 14. But at 17 she blows her chance to become part of the New York City Ballet when she succumbs to a bout of debilitating depression.She eventually restarts her ballet career, dancing with New York's Eglevsky Ballet and the Hannover State Opera, in Germany. But when she's fired by the Cleveland Ballet at age 24, she finds herself overwhelmed with shame, without the strength or confidence to audition for another company. For a dancer, not being employed and not performing, means you don't exist. Susan travels back to her parent's Los Angeles home hoping to get the love and compassion she never got. Instead, she's reminded that she was never good enough. Life becomes a descent into hell. A series of waitressing jobs and bad relationships (including one with a Russian psychologist who has a penchant for shoplifting), ensue. Searching for a self without ballet, Susan unconsciously seeks to feel the pain that ballet dancers must endure on a daily basis. Only after hitting rock bottom does she find the courage to reconnect to her love for the stage. This is her personal story of discovering meaning without the veil of ballet, a story of overcoming and learning how to live in the real world without a tiara.