Bring Into Bondage (Freddie and Kathy #2) (Paperback)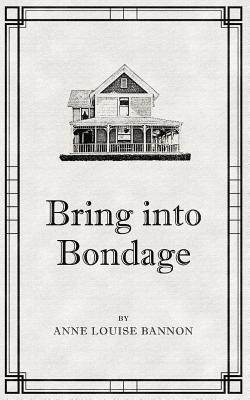 $14.99

Usually arrives at our store within 4-7 days
Other Books in Series
This is book number 2 in the Freddie and Kathy series.
Description
---
It's back to the Roaring Twenties with Kathy Briscow and her socialite author boyfriend Freddie Little. Freddie arrives for what he hopes will be a very special date with Kathy only to find her in a tizzy and packing. There's been trouble brewing on the family farm in Hays, Kansas, and now Ma Briscow has summoned Kathy home because her father is deathly ill. It's about the only thing that could get Kathy in Freddie's plane. The two fly to Kansas and are greeted by a shotgun blast.
It's all sorted out very quickly, and Pa is still very sick but has survived the worst. Vandals, however, have been attacking the farm repeatedly. Kathy and Freddie decide to stay and find out what's going on before someone gets hurt even worse than when Pa got dunked in the creek.
Not that Kathy's family doesn't have their own secrets. Her brother Joshua has returned home with a new bride that he forgot to tell his family about. And Kathy's youngest brother, Gamaliel, has an even darker secret. In town, there's nastiness afoot, as Freddie meets a frightened young boy with tell-tale bruises, and then the boy turns up dead on the Briscow farm.
Kathy and Freddie get caught spooning behind the barn, and Pa Briscow gets his shotgun out. Even the threat of being goosed down the aisle isn't half the trouble Freddie and Kathy face, when there's another body found and Freddie gets arrested for murder.