Climate Solutions Beyond Capitalism (Paperback)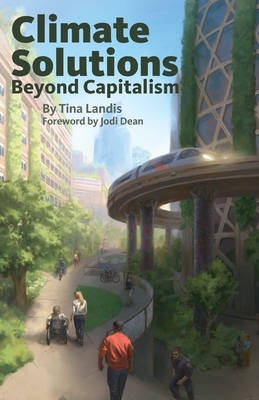 $7.95

Usually arrives at our store within 4-7 days
Description
---
Millions around the world are demanding action and actively seeking solutions to the unfolding climate crisis. The dialogue at the top is confined to solutions that align with the laws of capitalism and unbridled economic growth. But what if we look to solutions beyond how we currently structure our economies?
Climate Solutions Beyond Capitalism makes the case that socialism provides the framework for solving the crisis and demonstrates how capitalism acts as a barrier to a shift in our relationship to each other and the planet, crucial for humanity's survival. Climate Solutions Beyond Capitalism outlines practices being implemented and studied around the world and conveys both urgency and optimism for the liberation of humanity and the planet.
Climate Solutions Beyond Capitalism is an urgent call to action to transform the inhumane, unsustainable capitalist system and take an evolutionary leap forward in the way we live and interact with each other and the natural world.
-- from Climate Solutions Beyond Capitalism
Praise for Climate Solutions Beyond Capitalism
"Essential guide to averting climate catastrophe that takes the most important, and most ignored approach -- complete systemic change." -- Abby Martin, The Empire Files
"I highly recommend this valuable, well-documented, concise guide explaining how capitalism is the generator of dangerous climate change as well as other assaults on humans and nature, but also identifying the critically important eco-socialist solutions." -- David Schwartzman, Professor Emeritus, author
About the author: Tina Landis is an organizer in the environmental and social justice movements. She works in air quality regulation and climate protection, and holds a certificate in Sustainable Management from the University of California, Berkeley. She is a member of the Party for Socialism and Liberation and writes for Liberation News.
Paperback, 80 pages, illustrated and indexed. $7.95
March 2020, Liberation Media
ISBN: 978-0-9910303-6-1, Library of Congress Control Number: 2020934000