How Does Allah Look? (Hardcover)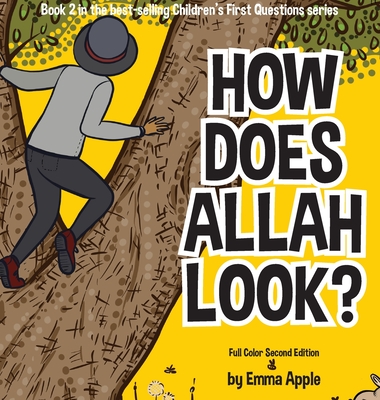 $19.99

Usually arrives at our store within 4-7 days
Description
---
This Islamic children's book shows readers how much we really know and how much we still have yet to understand, by taking a closer look at the vastness of planet Earth. Muslim children will learn to seek knowledge, and ask questions while understanding that the knowledge of God/Allah is far beyond ours.
How Does Allah Look? is the second book in the #1 best-selling Islamic Children's First Questions series by Emma Apple.
Through the use of authentic Islamic sources and scientific facts the Children's First Questions series promotes curiosity, encouraging the pursuit of knowledge, and scientific literacy. As a result, kids who read these books are able to grasp complex concepts in a unique and age-appropriate way. Giving Muslim kids the bridge they need between scientific discovery and Islamic identity.
OTHER BOOKS IN THE SERIES:
How Big Is Allah?
Where Is Allah?
What Are The Signs Of Allah?
This series is written in accordance with the Qur'an and Sunnah and, most importantly, does not describe Allah in any way.
Topics of interest: Muslim children's books. Islamic children's books. Ramadan children's books. Books about Ramadan. Eid children's books. Diverse books for children. Books about Islam. Books about Muslims.