One Meal More (Hardcover)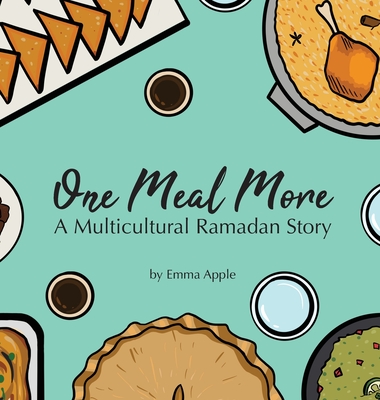 $19.99

Usually arrives at our store within 4-7 days
Description
---
One Ramadan evening, a knock at the door, brings a new guest, with one meal more.
You're invited to join a multicultural iftar meal celebrating the Muslim month of Ramadan, with iconic food from around the world.
An inclusive Ramadan counting story from the best-selling author of How Big Is Allah? and Owl & Cat.
Join a diverse group of Muslim women for a meal celebrating the Islamic month of Ramadan. Meals from the Middle East, Asia, Africa, the Americas, and Europe.
From best-selling children's book author Emma Apple and the Indie Muslim and Mainstream Children's Book publisher Little Moon Books.
Topics of interest: Muslim children's books, Islamic children's books, Ramadan children's books, Holiday children's books, Eid children's books, Cultural food for children, Diverse books for children, Books about Islam, Books about Ramadan, Books about Muslims.