Teaching Physical Education: Contemporary Issues for Teachers, Educators and Students (Hardcover)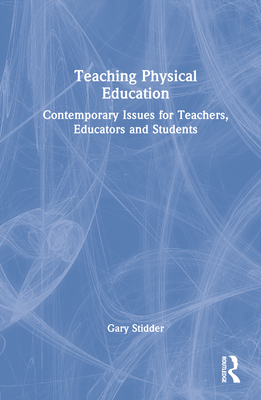 This item is not available.
Description
---
This book assesses the landscape of physical education today and the issues that shape it as a curriculum subject, particularly in the era of COVID-19. It explores the processes of transformation and change that follow government policy and considers what this means for physical education practitioners in schools.
The book covers a wide range of important issues, across (micro-)political, social-cultural, historical and post-modernist categories. Bringing together current research with autobiographical and anecdotal reflections on the realities of PE teaching, it considers the significance of issues such as the emphasis on competitive sport in schools, the socialization of teachers, the influence of politics and policy on the classroom, colonization and decolonization of the curriculum, digital technologies, the health and well-being agenda and the impact of the COVID-19 pandemic.
Offering a unique set of critical perspectives on physical education today, this book is essential reading for any physical education course, for all teacher training programmes with a PE track and for all practising teachers, teacher educators or policy-makers with a professional interest in PE.
About the Author
---
Gary Stidder is Principal Lecturer at the University of Brighton, UK and the Professional Practice Lead for Initial Teacher Education (Physical Education and Dance) within the School of Sport and Health Sciences, as well as the Route Leader for the PGCE and School Direct Physical Education pathways. Gary holds the University award for teaching excellence and is the Co-founder and Deputy Director of the University of Brighton's pioneering 'Football 4 Peace International Project' (www.football4peace.eu). In 2018 Gary was awarded the Honoured Members Award by the Association for Physical Education for making a difference at National and International level over a lengthy and sustained period of time. He is also External Examiner at Brunel University and Chester University, both in the UK and The University of Limerick, Republic of Ireland.