Agroecology: Leading the Transformation to a Just and Sustainable Food System (Advances in Agroecology) (Hardcover)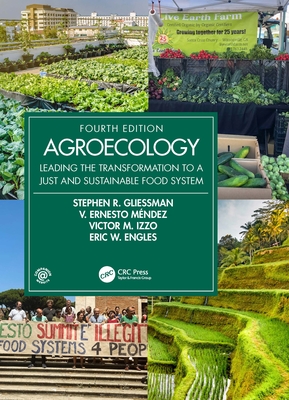 Description
---
Agroecology is at the forefront of transforming our food systems. This bestselling textbook provides the essential foundation for understanding this transformation in all its components: agricultural, ecological, economic, social, cultural, and political. It presents a case for food system change, explains the principles and practices underlying the ecological approach to food production, and lays out a vision for a food system based on equity and greater compatibility with the planet's life support systems. New to the fourth edition:
A chapter on Alternatives to Industrial Agriculture, covering the similarities and distinctions among different approaches to sustainable agriculture
A chapter on Ecological Pest, Weed, and Disease Management
A chapter on Urban and Peri-urban Agriculture
A chapter on Agriculture and the Climate Crisis
A revised analysis and critique of the food system's embeddedness in the extractive capitalist world economy that reflects ideas in the emerging field of political agroecology
Streamlined treatment of agroecology's foundations in ecological science, making the text more compatible with typical course curricula
A Companion Website at https: //routledgetextbooks.com/textbooks/9781032187105/ incorporates the entire contents of the updated practical manual Field and Laboratory Investigations in Agroecology, split into student and lecturer resources. These 24 sample investigations facilitate hands-on learning that involves close observation, creative interpretation, and constant questioning of findings.
Groundbreaking in its first edition and established as the definitive text in its second and third, the fourth edition of Agroecology captures recent developments in the field and forcefully applies the idea that agroecology is a science, a movement, and a practice. Written by a team of experts, this book will encourage students and practitioners to consider the critical importance of transitioning to a new paradigm for food and agriculture.