The Little Mermaid (First Stories) (Board book)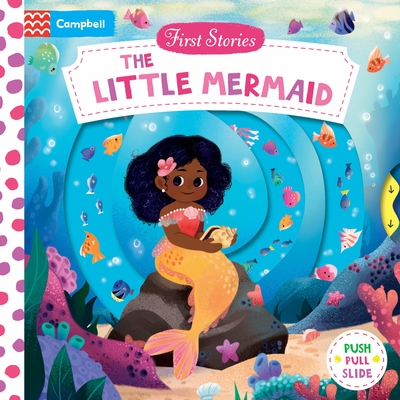 Description
---
First Stories: The Little Mermaid is the perfect introduction, for young children, to Hans Christian Andersen's classic fairy tale.

Push, pull and turn mechanisms follow the little mermaid as she swims up above to save the prince, before meeting the fearsome sea witch. This well-loved fairy tale is beautifully re-imagined for a new generation by children's illustrator Nneka Myers.

Discover more First Stories with The Jungle Book, The Frog Prince and Beauty and the Beast.
About the Author
---
Nneka Myers has been known to paint worlds filled with colour, texture, life and diversity. Based in Toronto, Ontario, Canada as a character designer and illustrator, her artwork can be found in TV animation (Esme & Roy), children's books (Jada Jones), comics (Plants Vs. Zombies) and social media illustrations. When she is not a busy bee, she can often be found looking for inspiration in vintage fashion, drinking tea with friends or playing video games.