Rockin' on the Rideau 2: The 70's (Hardcover)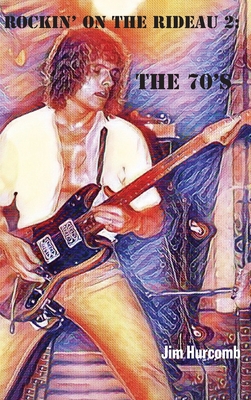 $30.99

Usually arrives at our store within 4-7 days
Description
---
In his first book "Rockin' on the Rideau: Ottawa's Golden Age of Rock and Roll", veteran Ottawa broadcaster and musicologist Jim Hurcomb pulled back the curtain on the first 15 years of Rock and Roll in Ottawa, from 1955-1970. That fascinating story continues in "Rockin' on the Rideau 2: The 70's".

It was the decade when Ottawa welcomed some of the biggest bands in the world to town, including Led Zeppelin, Genesis, Queen, Kiss, David Bowie and many, many others. Rock FM radio arrived in Ottawa, and Geoff Winter, Brian Murphy, Shelly Hartman and Delmer and Cecil on CHEZ 106 became household names. We lined up to get into Barrymore's and the Black Swan, and travelled across the river to enjoy Red Hot and Larkspur at The Ottawa House or the legendary Chaud, run by the mighty Gerry Barber. Midnight showings of the Rocky Horror Picture Show at the Towne Cinema were wild, boisterous parties, and Punk Rock burst on the scene when The Rotter's Club opened on Bank Street.

And, of course, we had the great local bands: Octavian, The Cooper Brothers, Heaven's Radio, Avalon, The Action, Tokyo Rose and Bolt Upright and the Erections, to name a few.

Relive the best days and nights of your lives, with "Rockin' On The Rideau 2: The 70's".