Giggles, Grins and Gut Busters!!: Over 400 of the very best, Full length, naughty jokes For dirty minded Adults Only! (Paperback)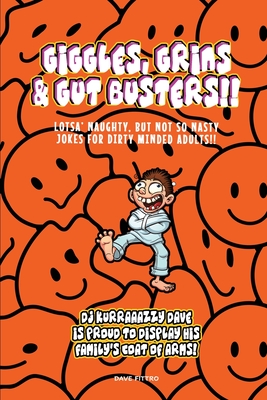 $13.50

Usually arrives at our store within 4-7 days
Description
---
The author/compiler of the material contained within this book has long appreciated and sought out adult humor of high quality. He considers himself to be a very passionate aficionado on this subject.
The material within this book represents the result of hundreds of hours of research and review. The last phase of this endeavor culminated with the elimination of literally thousands of unworthy candidates. This exhaustive labor has resulted in four hundred of the very best adult jokes to be found anywhere. The 'cr me de la cr me', if you will.
Readers should know that wherever possible, the great percentage of "four letter" words have either been eliminated or replaced with meaningful substitutions.
Most importantly, this editing has been undertaken with every effort possible to ensure the integrity and effect of the all-important punch line.
Live, laugh and enjoy