Through the Shadows Book 2 in the Surface Series (Paperback)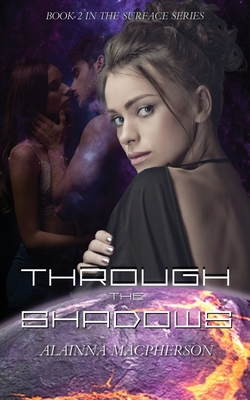 $14.99

Usually arrives at our store within 4-7 days
Description
---
London, a city which bears the scars of generations of settlers and invaders.
Now, the M'Nai are adding their own influence on the ancient city.
Kane and Annabeth return to plan their wedding, but with all things Royal, it's not as simple as two people desperately in love.
Annabeth is still very much a human, fully aware of the prejudices many of the M'Nai have against her species. When a suspected terrorist attack just days before the ceremony kills hundreds of humans, Annabeth is increasingly in danger. When her life is threatened within the walls of the former human fortress Kane's family now call home, her mate becomes increasingly protective of his fragile human lover.
Kane knows of the risks which come from being a Royal Prince, especially one who has chosen a mate from the human population. When the machinations of the Council put him, his bride and his family at risk, Kane finds himself struggling to contain the rage within. A rage, which if left unchecked, could destroy him.
You are cordially invited to attend the wedding of the century but be prepared. With a subjugated population on the rise, threats from within and danger in the air, anything could happen.
Through the Shadows is Book Two of the In The Surface Series and features adult themes throughout.