Environment and Society (Critical Introductions to Geography) (Paperback)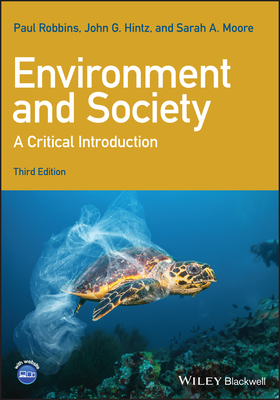 This item is not available.
About the Author
---
Paul Robbins is Professor and Dean of the Nelson Institute for Environmental Studies at the University of Wisconsin-Madison, USA. His research interests focus on understanding human-environment systems, the influence non-humans have on human behavior and organization, and the implications these interactions hold for ecosystem health, local communities, and social justice. He is also author of Political Ecology: A Critical Introduction, now in its third edition (Wiley Blackwell, 2019). John G. Hintz is Professor of Environmental, Geographical, and Geological Sciences at Bloomsburg University of Pennsylvania, USA. His research interests include the politics of public lands management, mapping protected areas, and sustainable agriculture. He has published in several journals, including Capitalism Nature Socialism and Ethics, Place & Environment. Sarah A. Moore is Associate Professor of Geography at the University of Wisconsin-Madison, USA. Her research investigates the political, economic, and social dimensions of waste management at several scales. Her publications include articles in numerous journals including Progress in Human Geography, The Professional Geographer, and Society and Natural Resources.