The Craft of Innovative Theology: Argument and Process (Paperback)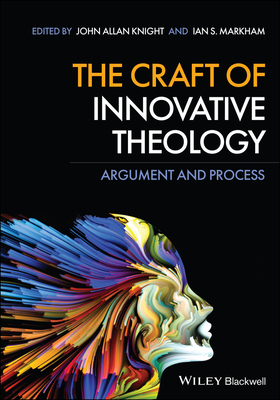 $37.95

Usually arrives at our store within 4-7 days
Description
---
A comprehensive collection of resources showing students of theology how to prepare and write creative research-oriented material
The Craft of Innovative Theology: Argument and Process delivers a thorough examination of the method of producing and writing creative theological theses and projects, explaining to students how to write elegant, innovative research-oriented articles. Through a collection of papers written by distinguished scholars, the text exhibits numerous examples of well-executed creative writing on topics as varied as theodicy and evolution, and artificial intelligence and baptism.
Each article includes an introduction by the editor that serves to guide the student through the material and elucidates what makes the work stand out as exceptional. The articles are also annotated to assist with the appreciation of the methodology and style used by the author. The Craft of Innovative Theology assists theology students in improving their research writing to a point where they'll be ready for a Masters' thesis or PhD dissertation, and is an excellent resource for a research methods course in a graduate program.
The works incorporated by the editors include:
A thorough introduction to God and the Incarnation, including knowing God through religious pluralism
An exploration of God and church, including racial stigma and the southern Baptist public discourse in the twentieth century, and the appropriateness of baptizing artificial intelligence
A discussion of God and the world, including where humanity has come from and where we're going, and the challenges posed by biological evolution to Christian theology
A treatment of God and ethics, including sin and the faces of responsibility
Perfect for students of postgraduate theology and research methods courses, The Craft of Innovative Theology: Argument and Process will also earn a place in the libraries of students in courses that prepare them to write a Masters' thesis in theology or to begin shaping their PhD dissertation topic.
About the Author
---
John Allan Knight is Associate Professor of Religious Studies at Marist College, where he teaches courses in religion and the U.S. Constitution, philosophy of religion, religion and politics, and a number of other religious studies courses. He holds degrees from Southern Nazarene University, George Washington University Law School, and the University of Chicago. Knight is the author of Liberalism vs. Postliberalism: The Great Divide in Twentieth Century Theology (2012), and a number of articles in both scholarly and popular journals. He is currently working on a book on religious freedom and the nature of religious claims. Ian S. Markham is the Dean and President of Virginia Theological Seminary and a priest in the Episcopal Church. He has degrees from King's College London, the University of Cambridge, and a PhD from the University of Exeter. He is the author of numerous books, including Against Atheism: Why Dawkins, Hitchens and Harris are Fundamentally Wrong (Wiley Blackwell, 2010), The New Apologetics (2020), A Theology of Engagement (Blackwell, 2003), Truth and the Reality of God (1998), and Plurality and Christian Ethics (1994).