The Rules of Life: A Personal Code for Living a Better, Happier, More Successful Kind of Life (Paperback)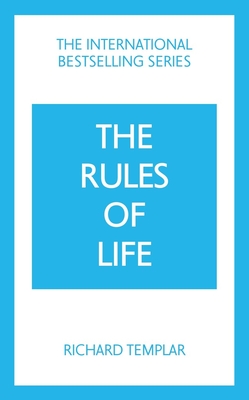 Description
---
A personal code for living a better, happier, more successful kind of life
Some people seem to find life easy. They glide effortlessly onwards and upwards, always saying and doing the right things, whatever the situation. Everybody likes them - they are great to live with and great to work with. They are happy, have time for people, and always seem to know what's important - and how to deal with those things that aren't.
Is there something they know or do that we don't?
Is it something we could all learn?
The answer is a resounding yes. They know The Rules of Life. These Rules are the guiding principles that will help you get more out of life, shrug off adversity more easily, and generally be a happier, calmer, more fulfilled person. You'll feel the benefits, and so will everyone around you.
This edition includes a bonus section, 10 Rules for Happiness, which are all absolutely central to living a happy life.

About the Author
---
Richard Templar is the author of the international bestselling Rules books. Over 2 million people around the world have enjoyed and now play by Richard Templar's Rules. The complete list of titles is as follows: The Rules of Life, The Rules of Work, The Rules of Management, The Rules of Wealth, The Rules of Parenting, The Rules of Love, The Rules to Break, The Rules of People, The Rules of Thinking, and The Rules of Living Well.