La Biblia en un Ano-Ntv (Paperback)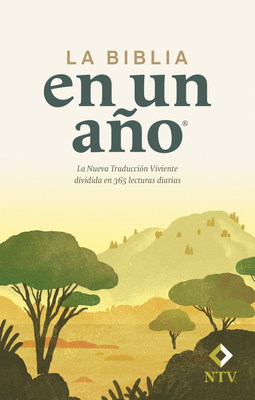 $16.99

Usually arrives at our store within 4-7 days
Description
---
La Biblia en un a o hace posible leer toda la Biblia mediante lecturas diarias de 15 minutos del Antiguo Testamento, Nuevo Testamento, Salmos y Proverbios. Este plan de la Escritura da variedad y acceso fresco a la lectura de cada d a a la vez que provee un entendimiento expl cito del mensaje m's importante de la Biblia. Este excelente recurso, en combinaci n con el texto claro de la traducci n NTV, se convertir r pidamente en un favorito.

The One Year Bible makes reading through the Bible achievable with daily 15-minute readings from the Old Testament, New Testament, Psalms and Proverbs. This arrangement of Scripture brings variety and a fresh approach to each day's Reading, while providing a clearer understanding of the Bible's larger message. This fantastic resource combined with the fresh text of the NTV translation will quickly become a favorite.

The NTV is an authoritative Bible translation uniquely and faithfully rendered into today's Spanish from the ancient texts by more than 50 leading Bible scholars. Its scholarship and clarity breathe life into the most difficult-to-understand Bible passages. That's why we call it "La verdad con claridad" (The Truth Made Clear).