Teaching Reading in the Content Areas: If Not Me, Then Who? (Revised) (Paperback)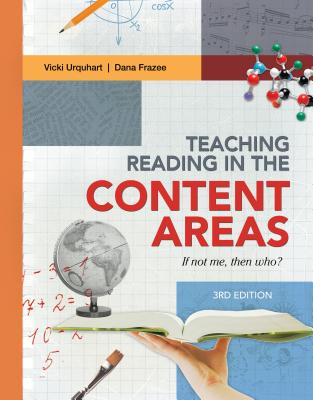 $33.95

Usually arrives at our store within 4-7 days
Description
---
History teachers aren't expected to teach science, math teachers aren't expected to teach social studies; so why are all teachers responsible for teaching reading? The answer is simple. An emphasis on reading and literacy skills in the content areas has an exponential effect on learning in every discipline.
This completely revised third edition of the best-selling Teaching Reading in the Content Areas seeks to help educators understand how to teach reading in their respective disciplines, choose the best reading strategies from the vast array available, and positively impact student learning. Throughout, it draws from new research on the impact of new technologies, the population boom of English language learners, and the influence of the Common Core State Standards.
Given the complexities of the reading process, teachers deserve--and this book provides--clear, research-based answers to overarching questions about teaching reading in the content areas:

* What specific skills do students need to read effectively in each content area?
* Which reading strategies are most appropriate to help students become more effective readers and independent learners?
* What type of learning environment promotes effective reading and learning?
By focusing on the differences in how content-area experts read and reason, teachers can be better prepared to help their students understand that the ways they read in biology are different from the ways they read in English, history, or mathematics.
To read successfully in different content areas, students must develop discipline-specific skills and strategies along with knowledge of that discipline. With that in mind, this book also includes 40 strategies designed to help students in every grade level and across the content areas develop their vocabularies, comprehend informational and narrative texts, and engage in meaningful discussions of what they read.