Bears of the North: A Year Inside Their Worlds (Hardcover)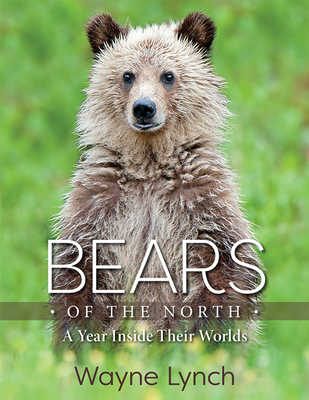 $34.95

Usually arrives at our store within 4-7 days
Description
---
An unprecedented visual and scientific journey into the secret world of bears.
In Bears of the North, renowned wildlife photographer, naturalist, and bestselling author Wayne Lynch offers us a work of scintillating science and stunning beauty. Following polar bears, brown bears, and American and Asiatic black bears through the seasons, this journey is an insider's view of hibernation's mysteries and the birth of cubs in winter; the mating rituals and voracious appetites of spring; hunting, fishing, and encounters with neighbors during summer; and the feeding frenzy and exuberant play of autumn. Dispelling the stereotypes and untruths--but none of the magic--surrounding these magnificent animals, Lynch comments on the latest scientific discoveries related to the biology, behavior, and ecology of bears. He describes how satellite telemetry has revealed the purpose behind the meanderings of bears and the great distances they sometimes cover on land and in water. He also shows how DNA analysis can teach us about the relatedness of bears within a population, even revealing the identity of a particular cub's father.
Taking us out into the wilds of the tundra and forests to share his firsthand observations of the marvelous bears of the Northern Hemisphere, Lynch describes their survival strategies and the threats they face from habitat fragmentation and global climate change. Lynch's fascinating narrative is enhanced by over 150 gorgeous, original color photographs that capture bears in their habitats, including appearances of the elusive moon bear, fierce polar bear battles, and rare images of mothers' intimate moments with their cubs. Informed by Lynch's nearly forty years of experience observing and photographing bears in the wild, and aided by sophisticated digital photo technologies, Bears of the North is an unrivaled collection of enthralling and informative portraits of bears in their natural environments.
About the Author
---
Renowned wildlife photographer Wayne Lynch is the author or photographer of numerous books, including Penguins of the World, Owls of the United States and Canada: A Complete Guide to Their Biology and Behavior, Planet Arctic: Life at the Top of the World, Polar Bears: A Complete Guide to Their Biology and Behavior, The Great Northern Kingdom: Life in the Boreal Forest, and Alligators: The Illustrated Guide to Their Biology, Behavior, and Conservation.