Encyclopedia of Video Games [3 Volumes]: The Culture, Technology, and Art of Gaming (Hardcover)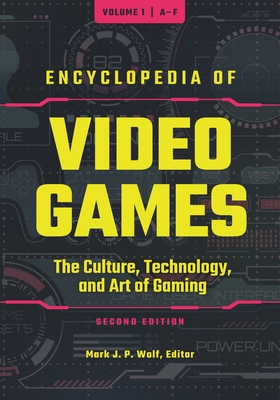 This item is not available.
Description
---
This three-volume encyclopedia covers all things video games, including the games themselves, the companies that make them, and the people who play them. Written by scholars who are exceptionally knowledgeable in the field of video game studies, it notes genres, institutions, important concepts, theoretical concerns, and more and is the most comprehensive encyclopedia of video games of its kind, covering video games throughout all periods of their existence and geographically around the world.
This is the second edition of Encyclopedia of Video Games: The Culture, Technology, and Art of Gaming, originally published in 2012. All of the entries have been revised to accommodate changes in the industry, and an additional volume has been added to address the recent developments, advances, and changes that have occurred in this ever-evolving field. This set is a vital resource for scholars and video game aficionados alike.
About the Author
---
Mark J. P. Wolf is professor in the communication department at Concordia University Wisconsin.