Application Security for the Android Platform: Processes, Permissions, and Other Safeguards (Paperback)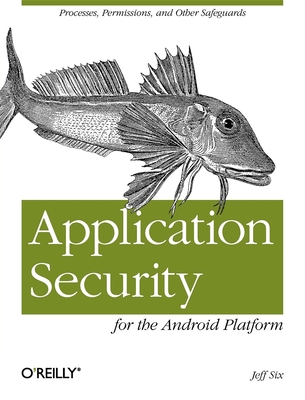 $17.99

Usually arrives at our store within 4-7 days
Description
---
With the Android platform fast becoming a target of malicious hackers, application security is crucial. This concise book provides the knowledge you need to design and implement robust, rugged, and secure apps for any Android device. You'll learn how to identify and manage the risks inherent in your design, and work to minimize a hacker's opportunity to compromise your app and steal user data.
How is the Android platform structured to handle security? What services and tools are available to help you protect data? Up until now, no single resource has provided this vital information. With this guide, you'll learn how to address real threats to your app, whether or not you have previous experience with security issues.
Examine Android's architecture and security model, and how it isolates the filesystem and database
Learn how to use Android permissions and restricted system APIs
Explore Android component types, and learn how to secure communications in a multi-tier app
Use cryptographic tools to protect data stored on an Android device
Secure the data transmitted from the device to other parties, including the servers that interact with your app
About the Author
---
Jeff is a senior security engineer at a major financial institution based on Baltimore, Maryland, where he works to secure customer and firm data. A major component of Jeff's job is working with developers to enhance the security of applications through education, code reviews, and deployment of modern application security techniques and frameworks. He also develops security-related applications, primarily using the Java EE platform. Prior to this position and a comparable one at another financial services firm, Jeff worked at the National Security Agency on similar application security projects and development efforts, focused on information assurance. Jeff has been a member of the Adjunct Faculty at the University of Delaware since 2000, teaching an object-oriented programming with Java course for ten years and, more recently, a course on Secure Software Design. He has been a lifeguard since 1993, and an instructor since 1995. Additionally, Jeff is an amateur triathlete, competing at the sprint, Olympic, and 70.3 distances.