There are no products in your shopping cart.
Siddhartha: An Indian Tale (Paperback)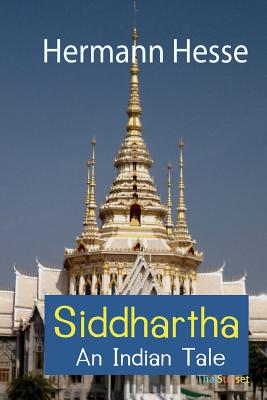 $9.65
We Can Order This For You
Description
---
Hesse's Siddhartha is one of the most popular Western novels set in India. The story begins as Siddhartha, the son of a Brahmin, leaves his home to join the ascetics with his companion Govinda. The two set out in the search of enlightenment. Siddhartha goes from asceticism, to a very worldly life as a trader with a lover, and back to asceticism as he attempts to achieve this goal. The story takes place in ancient India around the time of Gautama Buddha (likely between the fourth and seventh centuries BCE - Before the Common Era). A major preoccupation of Hesse in writing Siddhartha was to cure his 'sickness with life' (Lebenskrankheit) by immersing himself in Indian philosophy such as that expounded in the philosophical texts of the Upanishads and the Bhagavad Gita. The reason why the second half of the book took so long to write was that Hesse "had not experienced that transcendental state of unity to which Siddhartha aspires. In an attempt to do so, Hesse lived as a virtual semi-recluse and became deeply immersed in the sacred teachings of both Hindu and Buddhist scriptures. His intention was to attain to that 'completeness' which, in the novel, is the Buddha's badge of distinction. The novel is structured on three of the traditional stages of life for Hindu males - student (brahmacarin), householder (grihastha) and recluse/renunciate (vanaprastha) - as well as the Buddha's four noble truths (Part One) and eightfold path (Part Two) which form twelve chapters, the number in the novel.
About the Author
---
Hermann Hesse is counted among the leading thinkers of the 20th century, and was awarded the Nobel Prize in 1946.