Monsieur X: The incredible story of the most audacious gambler in history (Hardcover)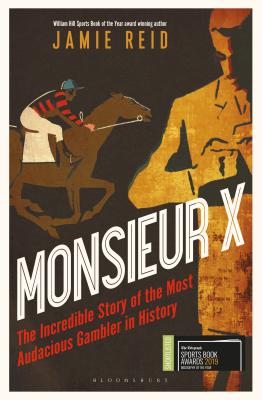 This item is not available.
Description
---
*William Hill Sports Book of the Year award winning author*

Monsieur X is a dazzling tale of glamour, riches, violence and ultimately tragedy.

Patrice des Moutis was a handsome, charming and well-educated Frenchman with an aristocratic family, a respectable insurance business, and a warm welcome in the smartest Parisian salons. He was also a compulsive gambler and illegal bookie.

Between the late 1950s and the early 1970s, Des Moutis made a daring attempt to beat the French state-run betting system. His success so alarmed the authorities that they repeatedly changed the rules of betting in an effort to stop him. And so a battle of wills began, all played out on the front pages of the daily newspapers as the general public willed Des Moutis on to ever greater triumphs. He remained one step ahead of the law until finally the government criminalized his activities, driving him into the arms of the underworld. Eventually the net began to close, high-profile characters found themselves the target of the state's investigation, and people began turning up dead.
About the Author
---
Jamie Reid is a journalist and lifelong betting and racing enthusiast. Reid is the author of two novels and five non-fiction books including Doped, winner of the 2013 William Hill Sports Book of the Year Award, Blown, Days Like These: The Education of a Racing Lover, and A Licence To Print Money, shortlisted for the 1992 William Hill Sports Book of the Year. He lives in the UK
Praise For…
---
"Another serious contender for sports publishing's top award...the pace of a thriller and the style of a great biography." - The New European

"A rivitingly good story, told with all the panache it deserves." - John Preston, author of A Very English Scadal

"A story that deserves to be told and in the hands of Reid, has a chronicler more than equal to the task." - Racing Po