Agriculture and the Land: Richard Jefferies' Essays and Letters (Hardcover)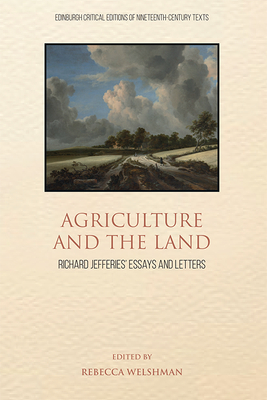 $105.00

Usually arrives at our store within 4-7 days
Description
---
A collection of articles and letters by Richard Jefferies on agriculture and social change
This book brings together previously uncollected essays on the changing conditions of agriculture and rural life in the 1870s and 1880s. These items, many of which are unknown to researchers, were first published in leading periodicals of the time and offer new insight into the trajectory and timeframe of Jefferies' career. The material offers fresh perspectives on the economics and politics of agriculture, the condition of the agricultural labourer, the use of steam power, the land question, education and changing farming practices.
Key Features
Contains significant new material by Jefferies that is republished here for the first time since it appeared in the Victorian periodical press
Offers new material for research in the areas of Victorian literature, the environmental humanities, the history of agriculture and politics, and to those with interests in rural writing
Contains a number of newly attributed essays and letters
About the Author
---
Dr Rebecca Welshman is Honorary Fellow of a research centre for reading at the University of Liverpool. Her work was published in several key journals in Victorian studies and environmental humanities.