Italian Politics and Nineteenth-Century British Literature and Culture (Edinburgh Critical Studies in Victorian Culture) (Hardcover)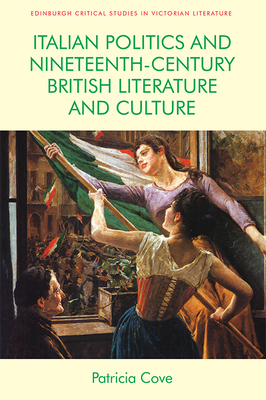 $105.00

Usually arrives at our store within 4-7 days
Description
---
A transnational approach to Risorgimento culture's contentious and exhilarating nation-building enterprise
Key Features
Re-imagines the parameters and duration of the relationship between the Risorgimento and British culture to revitalise critical engagement with the political dimension of nineteenth-century Anglo-Italian studies
Maps the emergence and evolution of major nineteenth-century forms and genres according to the reverberations of Italian politics that shaped the literary landscape
Covers a wide range of diverse sources, including fiction, poetry and polemical and journalistic non-fiction prose, adding to an existing critical debate focused on poetry
Rethinks nineteenth-century British political debates surrounding liberalism, the nation and the rights of citizens and refugees in light of the seismic geopolitical shift of Italian unification
Crossing borders, political divides and genres, this book examines the intersections among literary works by Elizabeth Barrett Browning, Mary Shelley and Wilkie Collins, journalism, parliamentary records and pamphlets, to establish Britain's imaginative investment in the seismic geopolitical realignment of Italian unification.
Revitalising critical narratives surrounding the mutually constitutive Anglo-Italian relationship, Cove argues that forging a new state demands both making and unmaking; as the Risorgimento re-mapped Europe's geopolitical reality, it also reframed how the British saw themselves, their politics and their place within Europe.
About the Author
---
Patricia Cove is a Writing Advisor at the Dalhousie University Agricultural Campus in Nova Scotia, Canada. She conducted this research as a Social Sciences and Humanities Research Council of Canada Postdoctoral Fellow at the University of Victoria on Vancouver Island. Her research on Victorian and Romantic literature appears in Journal of Victorian Culture, Nineteenth-Century Contexts, Victorian Literature and Culture, Gothic Studies and European Romantic Review.