Cowboy Courage: Westerns and the Portrayal of Bravery (Paperback)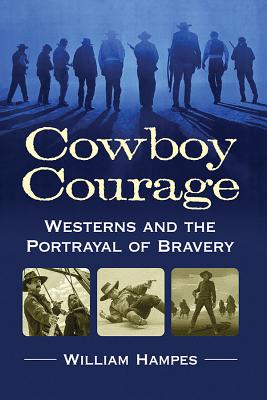 This item is not available.
Description
---
Film and television Westerns are most often associated with physical bravery. However, many--especially those produced during the ""Golden Age"" of Westerns from the late 1940s through the early 1960s--also demonstrate moral bravery (the willingness to do the right thing even when met with others' disapproval) and psychological bravery (the ability to overcome one's fear and inner conflict to bring out the best in oneself and others). Through a close examination of Westerns displaying all three types of bravery, the author shows us how courage can lead to, and even enrich, other virtues like redemption, authenticity, love, friendship, allegiance to one's community, justice, temperance, and growing up and growing old successfully.
About the Author
---
William Hampes was a professor of psychology for 38 years at St. Michael's College, Louisiana State University at Eunice, and Black Hawk College, where he is now professor emeritus of psychology and sociology. He has published articles in academic journals in the area of the psychology of humor, as well as travel articles for the Moline Dispatch and Midwest Streams and Trails. He lives in East Moline, Illinois.