The Landscapes of Western Movies: A History of Filming on Location, 1900-1970 (Paperback)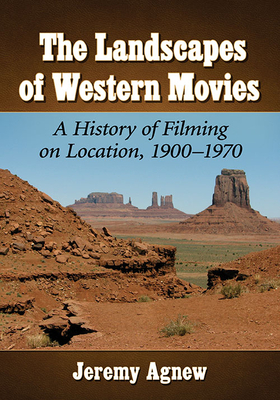 This item is not available.
Description
---
Western films have often been tributes to place and setting, with the magnificent backdrops mirroring the wildness of the narratives. As the splendid outdoor scenery of Westerns could not be found on a studio back lot or on a Hollywood sound stage, the movies have been filmed in the wide open spaces of the American West and beyond. This book chronicles the history of filming Westerns on location, from shooting on the East Coast in the early 1900s; through the use of locations in Utah, Arizona, and California in the 1940s and 1950s; and filming Westerns in Mexico, Spain, and other parts of the world in the 1960s. Also studied is the relationship between the filming location timeline and the evolving motion picture industry of the twentieth century, and how these factors shaped audience perceptions of the "Real West.
About the Author
---
Jeremy Agnew, a biomedical electronics consultant, holds a PhD in engineering and has been involved in the design and manufacture of medical devices for more than 30 years. He lives in Colorado Springs, Colorado, and has written several books on the Old West.