Walter Alston: The Rise of a Manager from the Minors to the Baseball Hall of Fame (Paperback)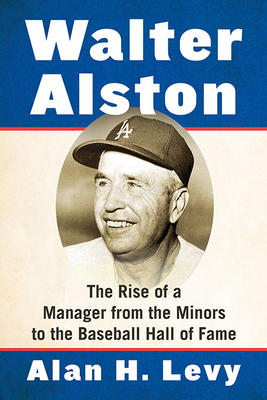 This item is not available.
Description
---
Walter "Smokey" Alston is best known for his long and successful tenure as manager of the Dodgers--first in Brooklyn, then in Los Angeles. Yet few fans are aware of his years in the minors, where he honed the skills that would make him famous. Raised in rural Ohio, Alston graduated from Miami University, where he was noticed by scouts for the St. Louis Cardinals. Signed in 1935, he played on minor league teams in the Cardinals' system. He went to bat in the majors just once--and struck out. But Cardinals President Branch Rickey recognized other talents in Alston and made him a player-manager for several clubs. He steadily produced winning teams and in 1946 led the racially integrated Nashua "Little" Dodgers to a championship. In 1953, he was tapped to run the big club and over the next 23 seasons led the Dodgers to nine pennants and four World Series wins. This book traces Alston's rise through the minor and major leagues to become a Hall of Famer with more than 2000 career wins.
About the Author
---
Alan H. Levy is a professor of American history at Slippery Rock University in Pennsylvania. In addition to his writings about sports (football, boxing, baseball), he is the author of several books on American music, including a biography of the noted composer Edward MacDowell.