The Hero's Trail: Myth and Art in the American Western, 1903-1953 (Paperback)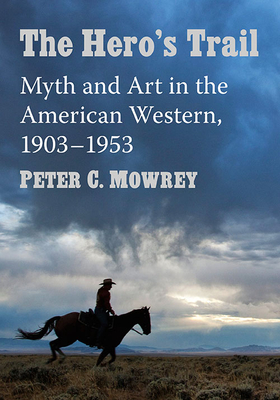 This item is not available.
Description
---
The great American Westerns can be profoundly meaningful when read metaphorically. More than mere shoot 'em up entertainment, they are an essential part of a vibrant, evolving national mythology. Like other versions of the archetypal Hero's Journey, these films are filled with insights about life, love, nature, society, ethics, beauty and what it means to be human, and are key to understanding American culture. Part film guide, part historical survey, this book explores the mythic and artistic elements in 52 great Westerns--some orthodox, some subversive--from the genre's first half-century. Each film is given detailed critical analysis, from the earliest silent movies to Golden Age classics like Red River (1948), High Noon (1952) and Shane (1953).
About the Author
---
Peter C. Mowrey is a composer, arranger, pianist, and professor of music living in northeast Ohio.