"Do Not Worry, Do Not Be Anxious, Do Not Be Afraid": A Self-Help Manual for People Who Worry a Lot and Suffer Anxiety and Fear (Paperback)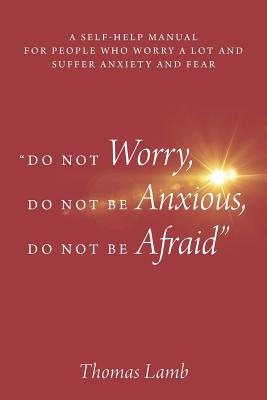 This item is not available.
Description
---
God has made us so that we can worry, feel anxious and be afraid. Then he directs us 200 times in the scriptures to not worry, not be anxious and not be afraid. He repeats this like a loving father who wants his children to understand this and to live by it. Those 200 passages are presented here to convince you that God is driving the bus...you have nothing to worry about. You can find great peace and comfort reading and reflecting on these passages. This is an important message for these troubled times. This is a self help manual.
About the Author
---
Thomas Lamb studied for the Catholic priesthood for nine years. For five of these years he was enclosed in a contemplative monastery, where he developed a knowledge and love of sacred Scripture. Following clinical training at Indiana University Medical Center, he was appointed assistant professor in psychiatry at a major medical center. For forty years he has been treating patients with anxiety as a psychiatric therapist. Mr. Lamb also has developed therapeutic relaxation CDs titled Relax Deeply and An Authentic Treatment for Post-Traumatic Stress Disorder. The CDs and his book Do Not Worry, Do Not Be Anxious, Do Not Be Afraid are the culmination of four decades of clinical study, research, and practice.