America (Paperback)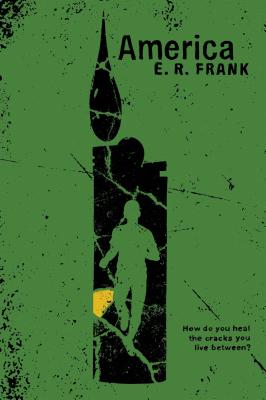 Description
---
For eighteen gritty years, a boy dodges the cracks in system in this "piercing, unforgettable novel" (Booklist) from E.R. Frank that Kirkus Reviews deemed "a work of sublime humanity."

America is mistaken for black, Asian, Native American, even white. He doesn't seem to fit in anywhere, and, parentless, he is shunted for eighteen years from a foster home, to the street, and ultimately to the brink of despair. Can one doctor pull him back and bring America somewhere new—somewhere with a future?

America was named a New York Times Notable Book of the Year and a YALSA Best Book for Young Adults and has received numerous other honors, and E.L. Frank's extensive experience as a clinical social worker and therapist is why "the author's ability to capture so much emotion in the details makes this book remarkable" (Publishers Weekly, starred review).
About the Author
---
E.R. Frank is the author of America, Friction, Wrecked, and Dime. Her first novel, Life Is Funny, won the Teen People Book Club NEXT Award for YA Fiction and was also a top-ten ALA 2001 Quick Pick. In addition to being writer, E.R. Frank is also a clinical social worker and psychotherapist. She works with adults and adolescents and specializes in trauma.