Hider, Seeker, Secret Keeper Lib/E (Compact Disc)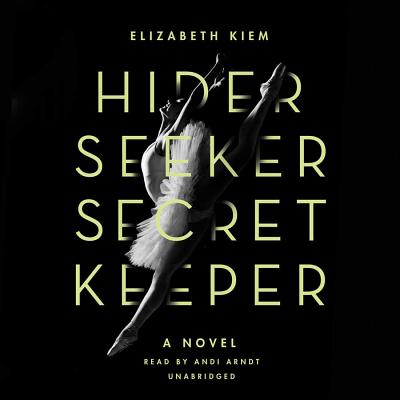 Description
---
Lana travels to New York City on tour dancing with the world famous Bolshoi Ballet in this thrilling follow up to Dancer, Daughter, Traitor, Spy.
Lana Dukovskaya has spent her life in her mother Marina's shadow, and nowhere more so than at Russia's world-famous Bolshoi, where Marina danced years ago. But when Daniela, Lana's friend and chief rival, is brutally attacked on the eve of a New York tour, Lana is given her coveted solo-an unlikely stroke of luck that makes Lana the chief suspect in the attack.
Once in New York, Lana meets Georgi Levshik, a powerful Russian emigre who claims to know the truth about Marina's past. She's torn between her distrust of Levshik's offered patronage and her need for answers. But when another young dancer is struck down on the day of her debut, Lana becomes the prime suspect in not one but two attacks.
On the run and still in the dark, Lana puts her trust in Levshik's alluring young bodyguard, Roma. Together they must uncover the truth about a Bolshoi blood feud involving three generations of Dukovskaya dancers.